B.B's Blues (Opening Credits)
[
]
The theme tune for the opening credits was performed by The Bum Notes, a band that Ade Edmondson used to play in. It is a cover of a B.B King song. Excerpts from the song were used in the episodes to bridge scenes. 
Last Night (Closing Credits)
[
]
Last Night is the end credits theme tune for the show. Originally by the Mar-Keys, the theme used forBottom was recorded by The Bum Notes, a band Adrian Edmondson used to be in. A clip of the end credits featuring the song is featured below.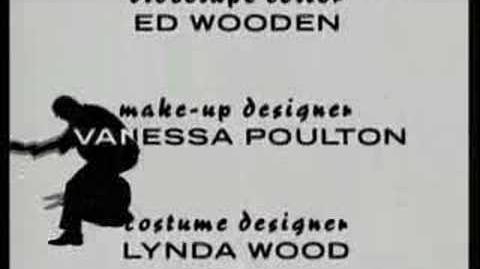 Get Your Pants Off
[
]
Get Your Pants Off is a song written by Rik and Ade for Bottom Live 2001. It formed part of the final act and encouraged audience members to remove their underwear and throw it onto the stage. The song was also used in the finale of Bottom Live 2003. In both shows, the song begins with Richie shouting "hit the button!" followed by two pairs of underpants dropping from above for Rik and Ade to put on during a quick ten-second drum beat. On most occasions the pair failed to put the underwear on in time for the drumbeat to end, with Ade normally catching them on the heel of one of his boots. Midway through the song an electric guitar is lowered onto the stage for Ade, who then enters into a blistering guitar solo. The guitar is rigged with small pyrotechnics to give the appearance that the strings are snapping towards the song's end.
Happiness? by Roger Taylor
[
]
Although never heard in the series or shows there is a poster of Queen drummer Roger Taylor's album Happiness? on a wall in "Terror."
The Young Ones
[
]
Eleven of the twelve episodes of The Young Ones featured live performances from contemporary bands and musicians. See The Young Ones Guest Musicians for a full list.